https://mc04.manuscriptcentral.com/jtap
Journal of Theoretical and Applied Physics (JTAP) is an international peer-reviewed scientific journal covering all fundamental and applied researches in experimental and theoretical physics. JTAP has been published quarterly since 2005. From 2013 to 2020, JTAP was published by Springer. JTAP is published as a print journal, or in electronic online format. JTAP is an open access and free of charge journal. Our focus in JTAP is on rapid publication of new and notable experimental and theoretical papers covering applications of physics in all disciplines of science, engineering, and modern technology. Three kinds of papers identified as "letters", "research papers", and "review papers" may be published in JTAP. Priority of JTAP is to publish the needs of scientific society rather than its commercial interests. This journal is managed by physicist to serve the physics family from all over the world.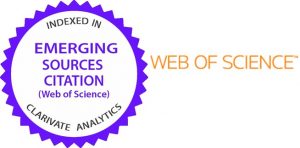 Editor's picks
---
Effects of mixed electric field on characterization of electrohydrodynamics drying system
Ghomi et al.
---
Synthesis structural and anti-microbial characterization of nanostructured doped tin oxide
Roychaudhury et al.
---